One of the most challenging projects I have ever worked on, this giant infographic combined so many complex and challenging components and processes to communicate something very simple: that IPPF is amongst the most diverse organisations on the planet.

Built for IPPF's 60th Anniversary Conference exhibition, this enormous 11 metre long infographic is actually built from 150+ individual panels, each of which represents one of the Federations grass roots affiliates. Within only a matter of days in late 2012, our Communications team at HQ assembled photographs, logo files, text content and statistical research for all 155 member organisations.
All this data was converted into one gigantic CSV file before I then performed a data import into a source InDesign document; an especially complex process as we were cross-referencing image and logo files on our media server as well as other variable data sources.

Finally, we had to proof-read every single panel before I then re-embedded each panel into the final panel artwork which to be sent for large format printing in South Africa.
It was a minor miracle that we pulled it off successfully and everything went completely according to our masterplan – particularly impressive since the entire process took a matter of a couple of days.
Here's a detail showing more of the panels: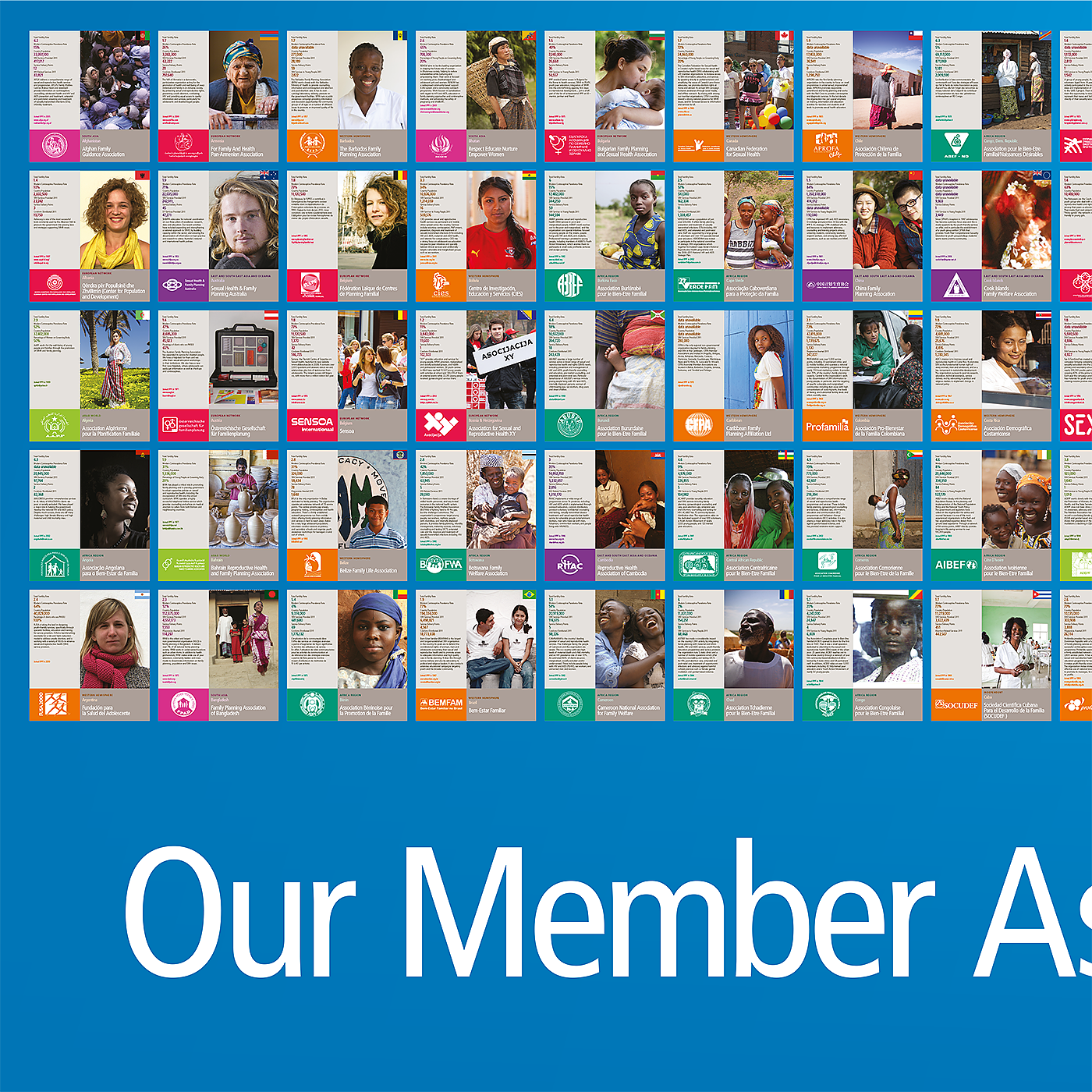 As with the Timeline graphic, which sat on the reverse side of the wall in the exhibition, this Members infographic proved a huge hit with delegates at IPPF's 60th Anniversary conference – most were representatives from the Members themselves and really appreciated their organisation being represented alongside everyone else.